As a present for doing well in my exams, my mum took me to the staff shop at the airport, where there is a whole wall of discounted cosmetics: mac, ysl, clinique.. everything! Yes, i was literally in heaven!
So, here's what i bought: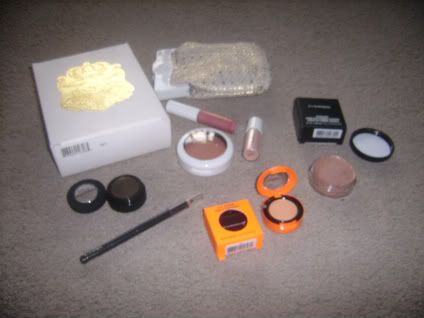 -Mac royal assets Keepsake which contained:
-Mac lipglass in "glamoursun"
-Mac blush in "Sunbasque"
-Mac pigment sample in "Shimmertime"
- and Mac softsparkle pencil in "Nightsky"
This was the real bargain, it cost me £12.50 for the whole set !
-Mac solar bits in "Scatterrays" - £9
-Mac e/s in "Evening aura" - £8.50
-Smashbox cream eyeliner in "Image" - £4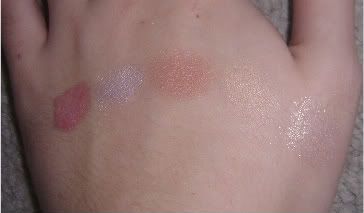 From L-R:
Glamoursun, Shimmertime, Sunbasque, Evening aura, Scatterrays.
(the picture doesnt do justice to what a gorgeous colour scatterrays is!)
I also stopped off at selfridges earlier in the week and bought myself a mac paint pot in "painterly"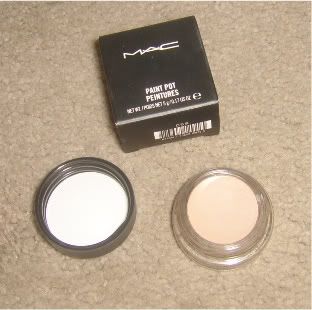 and this top from topshop
did any of you get any bargains recently?
also does any one know of the best way to apply the solar bits, as iv found they can be very messy, but such a beautiful colour!